Empower companies to deliver high-quality software
We're not your usual experts. We kickstart sustainable innovation to help your business achieve more efficient software delivery. Are you ready to revamp your processes, invest in your people, and ultimately enhance your product?
Optimizing Teams and Technology
Teams and Organizations
Enable organizations to build better software. We understand that software can only be delivered by a quality culture that is embedded within organizations and teams. Xebia is fully equipped to support you in achieving this. Together we simplify the software delivery process and organizational design.
Technology
Fit-for-purpose technology solutions for high-quality outcomes. We are specialized in best-in-class methods like progressive delivery, the next step in CI/CD. A gradual roll-out process managed by e.g., 'feature flags' empowers you to increase speed and reduce risk and complexity. We build and optimize CI/CD pipelines, test automation environments, and realize observability in complex systems.
Assess and Improve
Assess the current state and stay up to date. Successfully mapping your future starts with getting a grip on today. We assess the status by conducting a Quality Software Delivery Scan. We examine your organizational maturity, code quality, tools, and technology, and key other software delivery metrics. Based on the results, we help to kickstart sustainable innovations and, if desired, monitor these continuously.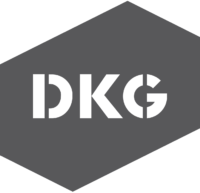 Finding and solving problems in the software delivery lifecycle and beyond