Our GreenOps practice aims to provide concrete and measurable inputs to cloud users and stakeholders and make them carbon-intensity aware.
The unique elements of Xebia's GreenOps solutions:
Reduce your IT carbon emissions

Improve corporate sustainability reporting

Create organizational awareness on your carbon footprint

Reduce wasted cloud resources and optimize your spend




Embrace the flexibility of the cloud
Improve your Carbon Footprint
With sustainability and ESG taking an important role in decision making, Xebia has developed a Cloud Sustainability solution that provides actionable insights and near-real time carbon footprint data along with reports and dashboards. Xebia consultants provide your organization cloud carbon optimisation recommendations to reduce the carbon footprint in a targeted manner.
Discover your carbon footprint
Our Cloud Sustainability Approach
Create Visibility
Gather, calculate, estimate and assimilate carbon emission equivalents produced by your cloud usage.
Understand your footprint
Understand and present carbon emission data, split among scopes. to users in a multi-dimensional format.
Report on your emissions
Enable reporting for various stakeholders through intuitive AWS QuickSight dashboards.
Optimize your workloads
Define and govern science-based targets using globals standards to meet internal and global targets.
Communicate your results
Communicate and align with internal stakeholders by integrating GreenOps with internal sustainability matrixes.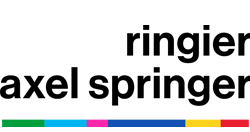 Start your GreenOps journey today with a Proof of Concept for your business!