Building for robustness and maintainability
Software resources are scarce and get increasingly expensive when performance is lacking. Additionally, not-optimal functioning solutions decrease business value. By conducting a software development audit we can help to increase efficiency, effectiveness, and carve out a path that leads to added business value.
For us, building high-quality software means that we always build for robustness and maintainability. During an Audit-phase we will investigate the software to identify potential risks and weaknesses. We also like to take a look at how teams are working together to find potential bottlenecks.
How we help
Audits and Assessments
Knowing you're on the right track provides clarity in whether you should invest in your software platform or solution.
Software Audit
A quality check of your software platforms. We review your applications and advise on the way to go in terms of development.
Auditing a project can be done at any point during the software development lifecycle. Be aware that we can add more value when we're involved in the early stages of the project.
Software Assessment
Software processes are complicated and can sometimes be overcomplicated. With this assessment, we can help development teams and organizations streamline their way of working.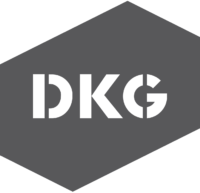 The people who drive your success with great software engineering
We are a group of highly ambitious craftsmen with a passion for open-source and impactful full-stack solutions. With the best-in-class, we accelerate your innovation and help your organization become a digital winner.